1
How to use our extension
Adjust Screen Brightness
Welcome to Adjust Screen Brightness
---
Thank you for installing and using our extension
---
Features:
Install and open.
After installing the extension. You click on the icon to adjust the screen brightness.
Tutorial:
Install the Extension
After installing the extension, click on the icon on the toolbar.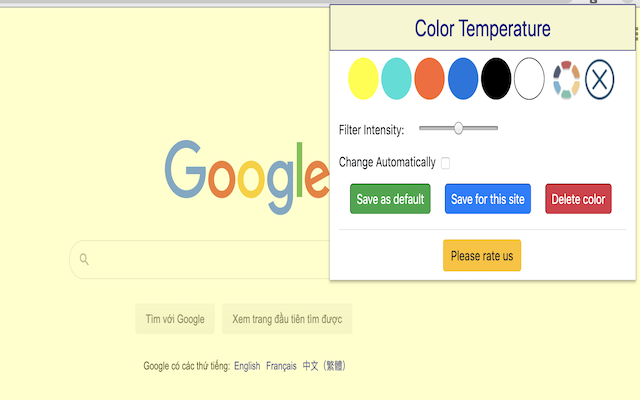 ---
This extension reduces the screen brightness level for both daytime and night time periods based on the user settings.
To enhance usability, the software extension offers two different values for daytime and nighttime duration.